Last weekend August 27th The Libertarian Party of South Dakota held its 4th Annual end of Summer BBQ called Freedom Feast at the Palisades State Park. This family friendly event has taken place at the Palisades every year since 2018.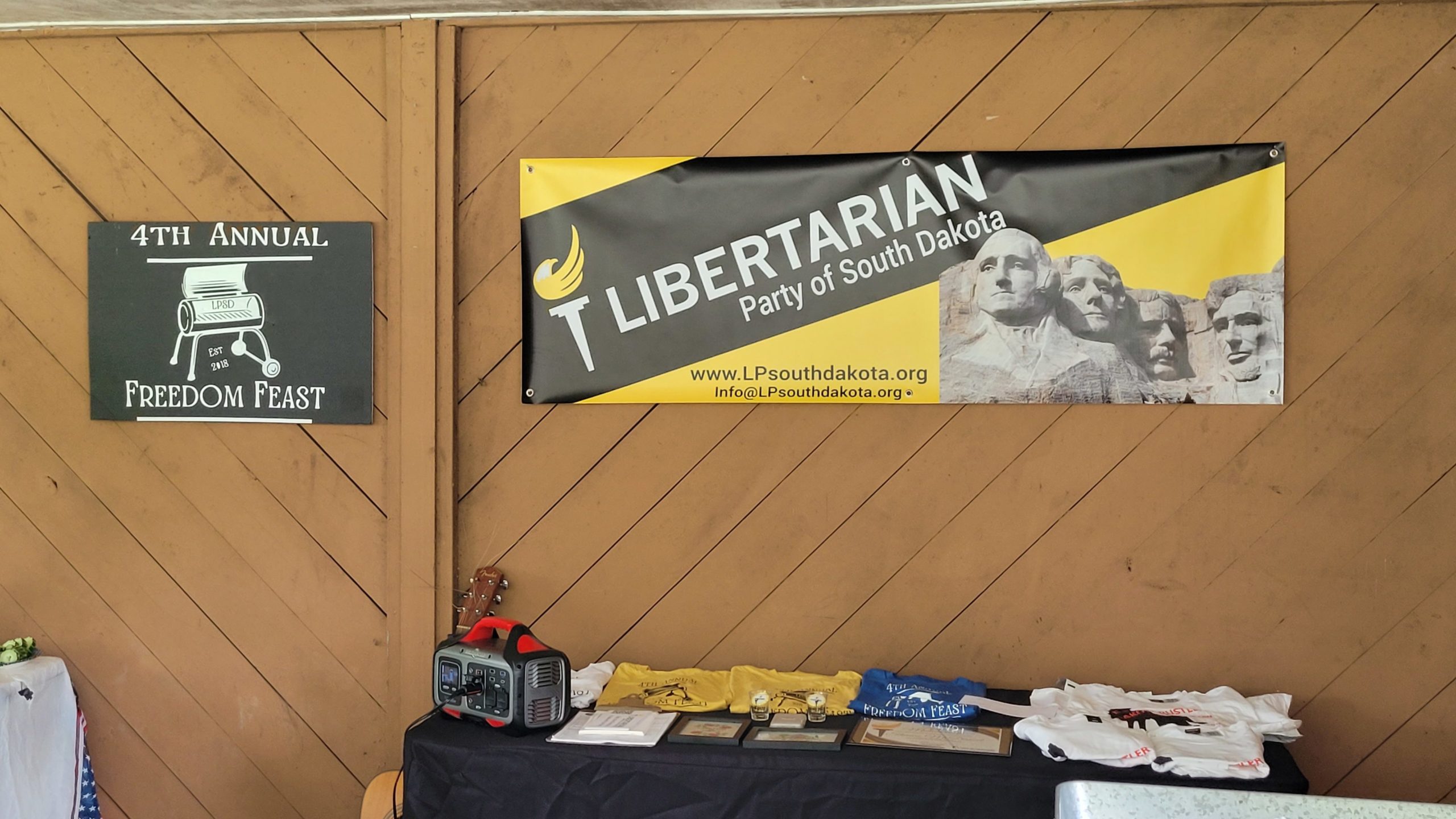 This year we had a huge spread of great food, including all the usual suspects burgers/brats and pulled pork. Thank you to everyone who brought a dish as well! Shawn McDaniel of the Hughes County Libertarian Party was awarded Lifetime Membership in the LPSD for his contributions to Freedom Feast over the previous two events. ( Pictured Below )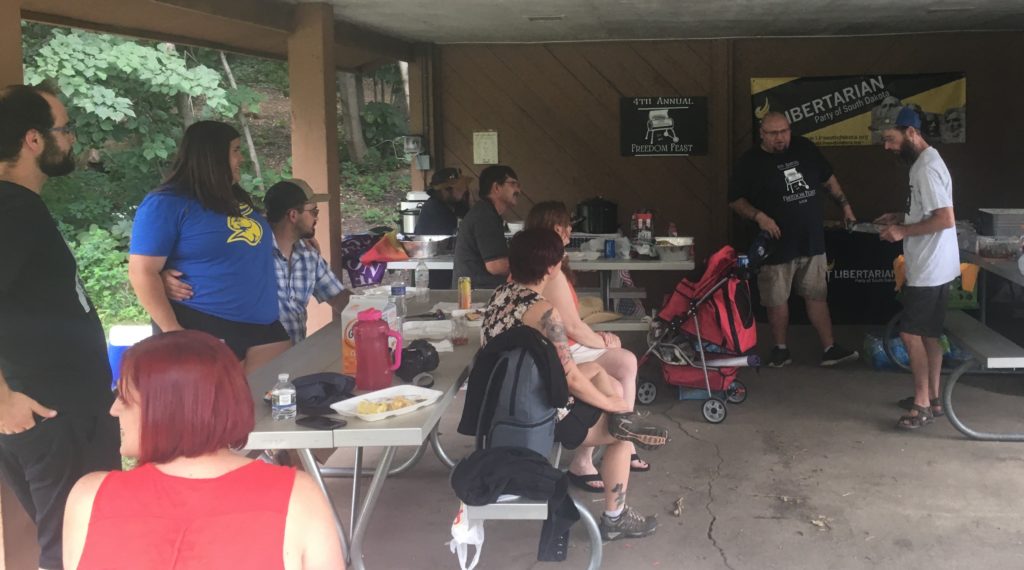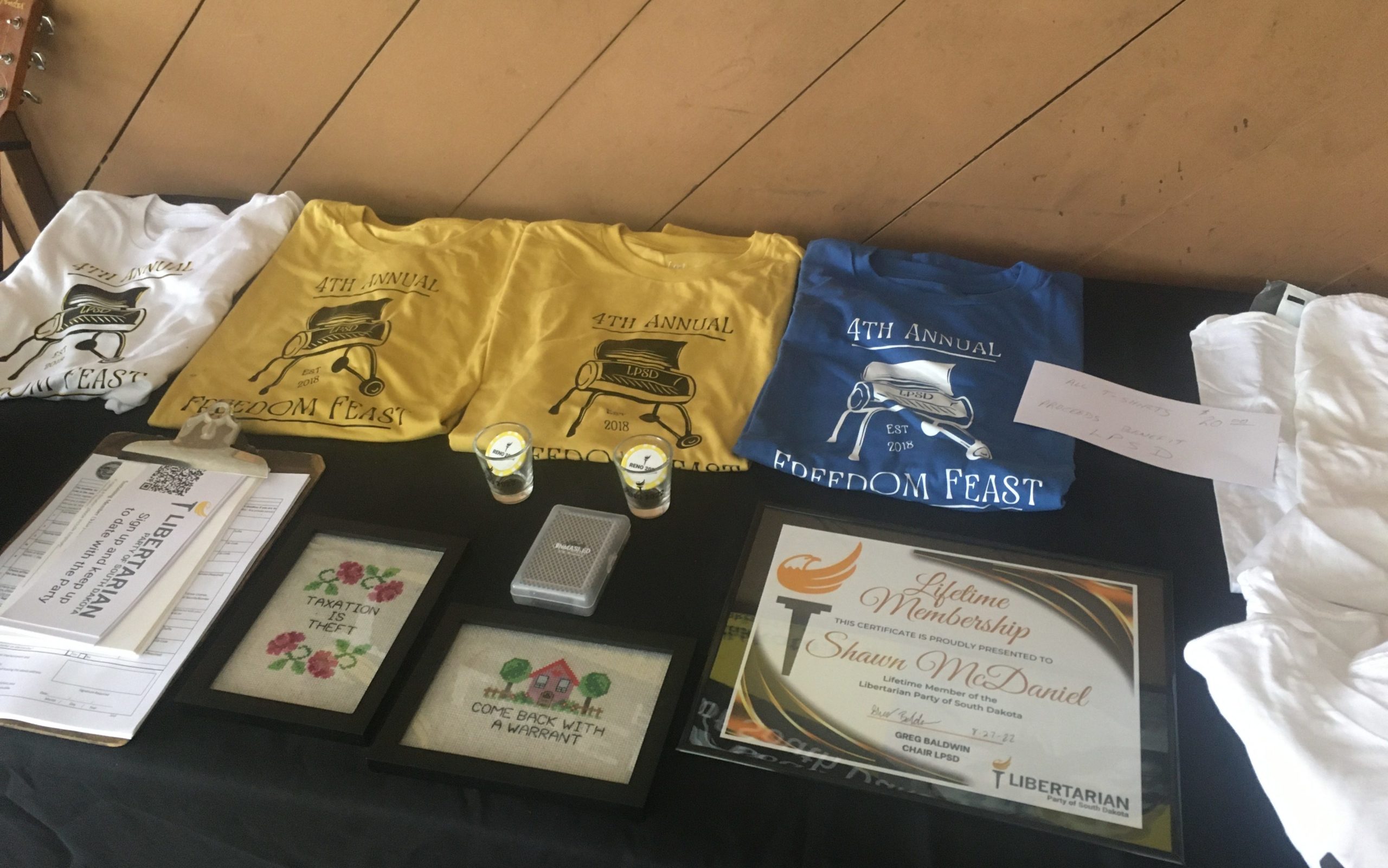 Since this was an election year we did have some of our candidates at the BBQ including Governor candidate Tracey Quint and her running mate Lt Governor candidate Ashley Strand were in attendance as well as US Senate candidate Tamara Lesnar. Libertarian US House candidate Collin Duprel could not attend as he was in Rosebud at the Rosebud Sioux Tribe Pow Wow Wacipi event there. ( event link below for his post and pictures )
https://www.facebook.com/CollinDuprelForCongressSD/posts/pfbid02eVpFuxDp3RFfhc81pYrjwewYPe98MQoDkY6nrf7evmQq1kRxCPm5Ev1Pg9uSEeoyl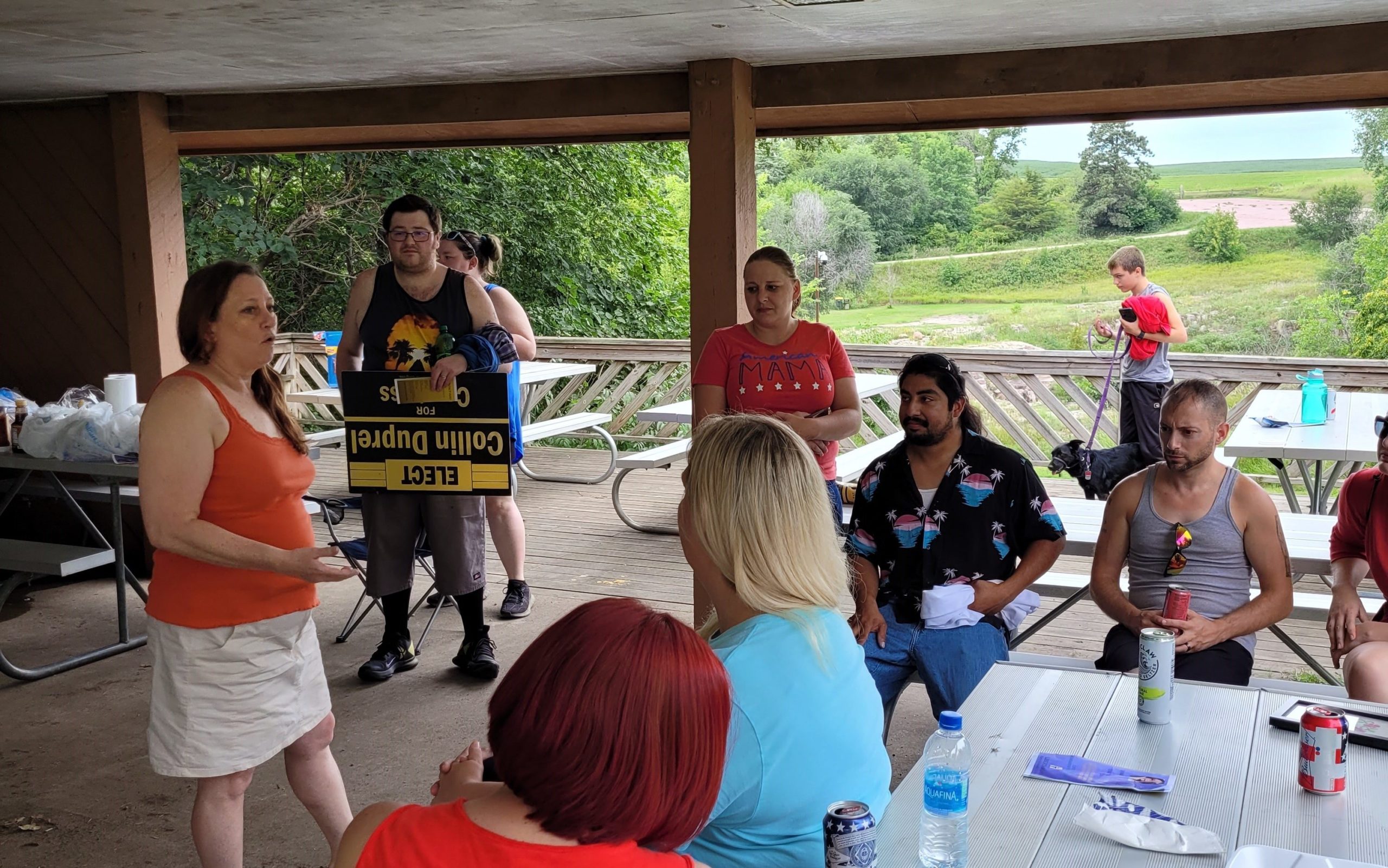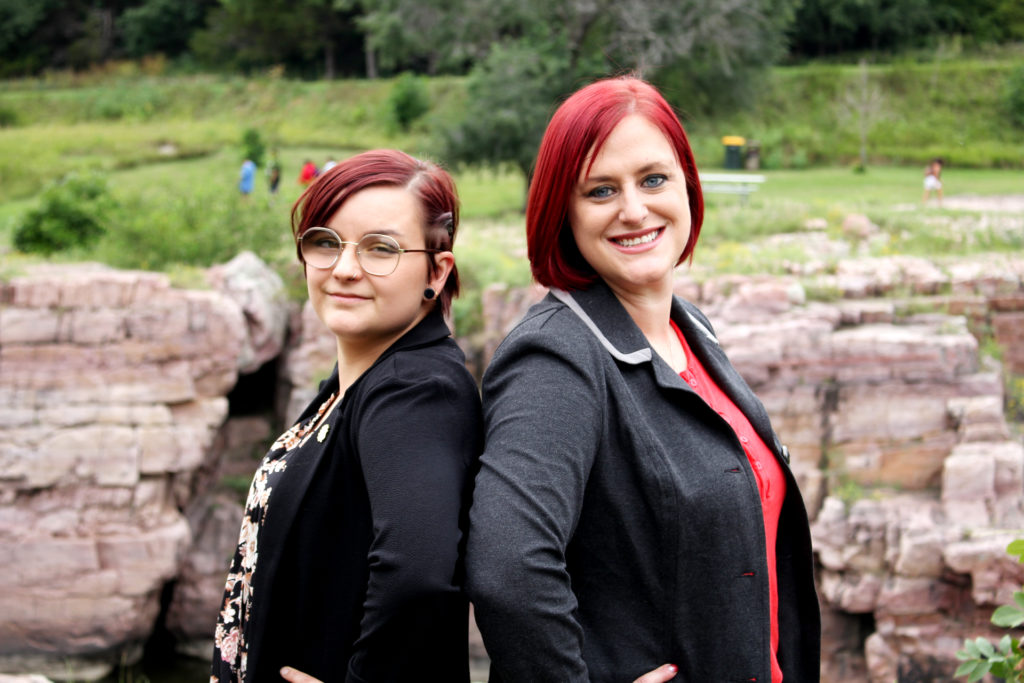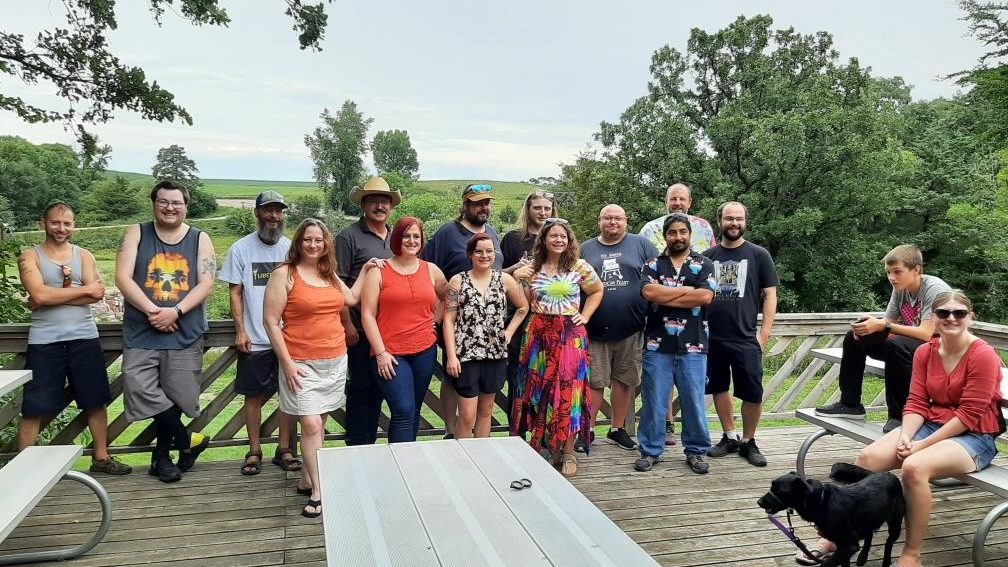 As always Freedom Feast was a great day at the Park. We saw old friends and made new ones, we look forward to having it again next year! We hope to see you there next time.